Welcome Festivities
Sunset Sail and Welcome Dinner
Friday, May 3 - 4:30 PM
Our favorite part of a beach day!
Please join us for a sunset cruise around Camana Bay before walking to a casual dinner.
Transportation will be ready at 4:30pm near the Marriott lobby and will be available to bring us back to the hotel after dinner around 9:30pm.
Dinner is a short walk from the dock.
Dress comfortably for the boat and bring a light sweater or jacket!
The Wedding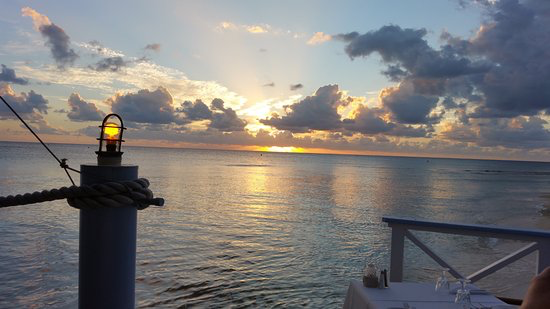 Saturday, May 4, 2019
5:30 PM
Attire: Casual. Please feel free to wear whatever is comfortable for the beach.
Ceremony and Reception
The Wharf Restaurant & Bar
43 West Bay Road, George Town, Cayman Islands
Please meet in the Marriott lobby at 4:50pm. Transportation will depart to The Wharf promptly at 5:00pm.
The ceremony will begin at 5:30pm, followed by a cocktail hour, casual reception, and bonfire after party. Everything will be held on the beach, so dress comfortably and feel free to be barefoot on the beach. The sun sets at approximately 6:45pm, so bring layers in case it's cool after sunset.
Transportation will be provided to bring you back to the Marriott at around midnight,.
Day of Recovery
Sunday, May 5 - Whenever!
Whenever you're feeling up to it, come join us on the beach at the hotel to dry out from the night before. We plan to just hang out - no pressure if you have plans to head out of town early!